Fintech UXers Share Their Secrets
Financial technology (fintech) increasingly factors in our lives. From banking to mortgage lending, from digital wallets to investing, fintech continues to evolve in scope and from the purely functional to the brand experience.
Fintech UXers must navigate a highly technical, fast-paced domain in addition to remarkably diverse stakeholder needs and attitudes.
Sound familiar?
If so, you'll want to catch these four UX professionals at ConveyUX '23, May 2-4, 2023. Each of them works with, or has ties to, fintech … and they have valuable lessons to share.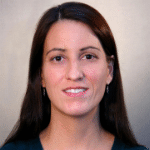 Jen Blatz is a principal UX researcher for BECU. As an experienced UXer, Jen knows how challenging it can be to present design and research ideas to stakeholders. She will describe frameworks that you can use to avoid anxiety and quickly organize and articulate your thoughts — frameworks that will help you present your work, respond to tough questions, and tell your story. Check out her ConveyUX '23 session, "Presenting Your UX Work Using Spontaneous Talks Frameworks."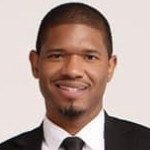 Randy Roper is a senior UX research and assistant VP at U.S. Bank. Randy spent 10 years in music media before transitioning to the UX profession. Having walked the path "from outsider to UX expert," Randy knows firsthand the challenges that come with a career change. He will share his story of coincidence and confidence and inspire you to stay the course as a UXer. Check out his ConveyUX '23 session, "Career Change and Diverse UX Backgrounds."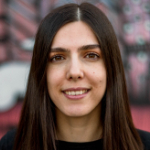 Nicole Nardelli is a product designer at Moneyfarm, where she designs digital experiences for fintech products. Nicole successfully brings stakeholders on board with her design decisions — all the way from her home in the mountains of Italy. You will benefit from the many lessons she has learned, and you will learn how to shape your collaboration with people who can influence your work. Check out her ConveyUX '23 session, "Design Beyond Deliverables."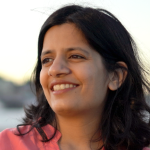 Ridhima Gupta is a senior product designer at Databricks, where she designs machine learning. Ridhima knows how scary it can be for designers to work in highly technical, complex domains like fintech. And she knows how challenging it can be to get stakeholders on board. She has developed winning strategies you can use to build trusting relationships with decision makers that are critical to your success. Check out her ConveyUX '23 session, "Designing for Highly Technical Domains."
Learn more about all of the speakers and sessions in store for ConveyUX '23.