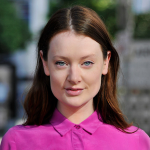 Brooke Jamieson
Experience Lead • PlaceOS
Experience Lead • PlaceOS
Brisbane, Queensland, Australia
I talk to people to find the questions and talk to data to find the answers!
I'm an experience lead at PlaceOS, a global smart workplace technology platform. Essentially, this means I combine my formal mathematics training with professional experience to help people get the most out of data generated by their smart buildings.
I specialize in researching, designing, and developing technically robust UX that helps "non-data people" harness the power of data and communicate this effectively. The intersection of my curiosity, creativity, and analytical skills is where the magic happens, and I harness this skill stack to optimize business processes through mathematics layered with persuasive storytelling and visualizations.