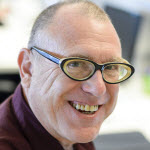 Thank you for registering for the ConveyUX conference. Here are notes about some of the resources that are available to you. UPDATED Feb 25, 2018.
We'll be packed with 400 people from 17 countries and 24 US states.
Hotel / Venue
All of the conference activities take place at the Motif Seattle hotel. Our Hotel & Travel page has information about the hotel.
Our special conference room rate has expired. But you can still get free amenities like in-room WiFi by mentioning you are with "ConveyUX"

Code of Conduct
The ConveyUX conference has a Code of Conduct that we expect attendees to adhere to. For related issues contact Joe Welinske: 206-304-1687. For immediate assistance contact Motif Hotel security 206-971-8071.

Conference web app – SCHED
Our official conference web app is SCHED. With SCHED, you can set up your own conference agenda and an optional personal profile.
You should have received an email from SCHED when you registered for the conference. The sending address is 'Sched' <[email protected]>. Your logon uses the email address you used when registering. You can reset/set your own password for access.
The schedule is currently up-to-date, but we will be making adjustments through to the end of the conference. This is the best place to get the latest info on your own device.
Please note: SCHED is a web-based tool – not specifically an iPhone/Android app. You can use it through any browser.
Conference information, including detailed session descriptions and speaker bios,  is also available through ConveyUX.com. However, this FAQ page is the only one that will be regularly updated. The latest scheduling updates will be on SCHED.

Transportation
The Westlake Center station in the Metro bus tunnel is just two blocks from the hotel. If you are taking the Link light rail from the airport, it stops there.
Parking is valet-only and expensive at the hotel. Early bird parking in nearby lots is generally around $15 per day. Those lots are often full by 8:30am.
The downtown area is filled with quick-access bikes. This is a cheap and easy way to move around. Vendors include Limebike, Ride, and Ovo.

Check-in
You do not need to have a printed ticket. Just tell us your name to receive your badge and other materials.
Check-in for all three days takes place in the Emerald Foyer on the 3rd floor starting at 8:30 am and continuing through the day each day.
The first sessions start at 9:00 am each day.
Attending Sessions
You are welcome to attend any of the sessions over the three days. Tuesday workshops are included with your Full Conference pass.
There should be enough seats in every session. But if you care where you sit you may want to get to your sessions early. Seating for all sessions is on a first-come, first-serve basis. Please help us plan for sufficient seating by filling out the non-binding session selection survey before the conference. If you are really interested in a particular session you should plan on arriving early.
Bring a sweater! We do our best to maintain a comfortable temperature in all rooms. But large venues can be finicky and you may want to have a wrap.
As with a lot of conference venues, finding electrical outlets can be tricky. We will do our best with power strips. But, you should consider coming with a full charge. There will be a charging station table in the conference common area.
The ConveyUX big party is taking place at the new office of Blink UX. It is a quick Lyft or a 12-15 minute walk. Program Manager Joe Welinske gives a real-time video guide on the easiest way to go.
Food & Beverage
We will try to keep everyone fueled during the conference. Our selections are designed to provide many options to accommodate your needs.
Light snacks will be available in the morning and afternoon each of the three days.
Wednesday and Thursday features a robust buffet lunch.
Appetizers will be served at the Tuesday evening Super Meetup.
Appetizers and an open bar will be served at the Wednesday party at Blink UX.
There will be water, soft drinks, coffee and tea available throughout the event.
Note: Lunch is not served on Tuesday. We will have information about local sandwich shops.
WiFi
If you are staying at the Motif hotel, you will receive complimentary internet access in your guest room. Ask for the code upon check-in.
Free public wifi is available in the lobby and the Frolic bar on the 5th floor.
Thank you to Loop11 for sponsoring the conference WiFi. It is available for everyone throughout the conference area Tuesday-Thursday.
Network: Loop11.com
Password: remoteusertesting – all lower case, no spaces
It can be helpful to our communal bandwidth if you are able to avoid downloading very large files and extended streaming.
Social Media
YouTube: Subscribe to our channel and see all the preview videos for the upcoming event. We also post videos from past events.
Twitter: You might want to follow and contribute to our ConveyUX tweets. The hashtag is #conveyux. We are retweeting interesting comments from our speakers.
Facebook: We have a Facebook page for ConveyUX. The speaker preview videos are posted there in addition to the web site. You are invited to make visitor posts and we hope you "like" it.
LinkedIn: We have a conference Interest Group. This connects you to any of the past, current, or future attendees of ConveyUX who have elected to join the group.

Sign up for a Slack invite
ConveyUX is offering Slack as an alternate method of getting and sharing conference news. You can use it get fast notice of any changes in the posted program, meet up with people with similar interests, or send us feedback during the event. You'll need to fill out the following simple form to get your Slack invite.
Slides and Videos
All registered attendees receive exclusive access to presentation slides and recorded video presentations. We will be recording all of the Wednesday and Thursday sessions, but not the Tuesday workshops.
We  collect the latest versions available from the speakers and post them for you to download. Use the link below. Please note that not all speakers elect to provide their materials for distribution.
The live video recordings will be synced with the slides. Those will be available about two weeks after the conference in an exclusive password-protected space. You will receive an email with information on when and how to access the videos.

Enjoying ConveyUX and Seattle
Whether you are local or from far away, we hope you enjoy your time at the conference. You might also want to check our some of the extra-curricular activities we've curated: Fun in Seattle, Dining Guide, and Seattle Nightlife.
Evaluations
We want your feedback. So, we have several ways you can give it to us. Use any or all, any time, any amount. We read all comments. We will respond to you personally if you provide your badge number or name. The lower right side of your badge has a unique number that you can use to identify yourself to us.
Each session on the SCHED web app has a quick evaluation form. Tap the "Session Rating" button.
Printed evaluation booklets are available at the check-in table. This is a great way to record your impressions throughout the event. Just drop it in an Evaluation box at any time.
Use our Survey Monkey evaluation form.
If you are using our Slack site, there is a Feedback channel.
Send email to Joe at blinkux dot com
We look forward to hosting you at the conference!