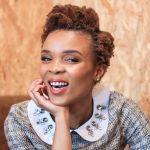 Winnie Mulli
Senior Product Designer • Nedbank
Senior Product Designer • Nedbank
Johannesburg, South Africa
Winnie Mulli is a Senior Product Designer who studied her Pre-Med at the University of Leeds in UK, before leaving in her final year to pursue a love for building Products.
Her passion has led her to countless Awards in Africa, from the Siemens Women in Tech Accelerator to the Standard Bank Accelerator Award. She has also represented her field in Creative Awards like Hello Ambassador and been Featured in Elle Magazine for her work in making ideas matter.
Her passion is to play a role in Ethical Design Conversations and to impact the landscape of Design Thinking.