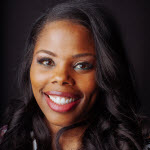 Principal Design Manager • Redmond, WA
Tasha Lutfi can breathe life into any vision or idea. She once said "show me a desert, and I will create Vegas" signifying her knack to conceive brilliant design concepts from a wasteland. Currently, Tasha is bringing her vision and strategic insights to Outlook Design as a Principal Design Manager.
During her sixteen-year tenure at Microsoft, Tasha was influential in rebuilding MSN several times, streamlining the customer journey and redefining the mobile landscape. Prior to Microsoft, Tasha founded Genesis Se7en, a global design studio dedicated to crafting branding solutions and unique interactive experiences.
Generating awareness of diversity and gender-related issues fuels Tasha's passion of elevating the influence of women leaders within the design industry. Using insights gained from over 19 years of industry experience, Tasha is shifting the conversation to challenge the intersection of creativity and diversity.
Follow Tasha on Instagram @designdivvva or www.tashalutfi.com