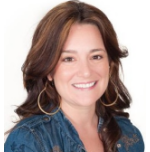 Adlin, inc. • Seattle, Washington
I help super early stage startups and, sometimes, bigger companies. I get geniuses from the chaos of a gazillion ideas to the laser focus they need for success. I ask the questions that are so basic they're brutal, and I'm there to help get to the answers. Once the focus is there, I turn my attention to the experience we need to create to attract and make sense to ordinary humans. I help build the right product processes, create the team, coach the players, and speed up the system.
I'm proud to say the startups I've worked with have a far-above-average hit rate.
I've written several books on Personas, including my latest website on Alignment Personas. Alignment Personas help solve a lot of communication and focus problems in organizations, and they ensure any research you end up doing will be understood and have an impact.
And I'm a speaker. A really good one. I love to do it, I bring my passion for my work to every talk, and my energy tends to energize. Of course I speak on customer centrism, alignment personas, and all things startup. Lately, I've added practical pep talks on how to negotiate for the salary and title you deserve.