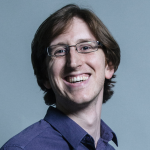 Steve Bromley
User Research Lead • Reach
User Research Lead • Reach
London, United Kingdom
I work with organizations to help them start new user research teams. I started the first user research teams for Parliament in the UK and for the UK's largest publisher, and have worked in the industry for over a decade. I continue to write, and give talks on how to integrate user research into product development for teams who are new to UX research.
My book Building User Research Teams is out now, and explains how to start and grow a new user research team.
Prior to this, I was a senior user researcher for PlayStation working on their top European games and hardware. I wrote about how to work in games user research in my book 'How To Be A Games User Researcher'.
Building User Research Teams book link: buildinguserresearchteams.com/
Steve's Website: www.stevebromley.com/blog/
Twitter: twitter.com/Steve_Bromley