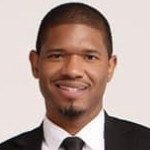 Randy Roper
Senior UX Researcher – Assistant VP • U.S. Bank
Charleston, South Carolina
Randy Roper is a User Experience professional with five years of experience working with Fortune 500 companies such as UPS, Randstad and U.S. Bank. Randy currently serves as a Senior UX Researcher with U.S. Bank, where he holds an Assistant Vice President title, while leading research for multiple fintech product teams.   
Randy has a bachelor's degree in Experimental Psychology from the University of South Carolina, additionally, he received design training from General Assembly's design circuit program. 
A talented and accomplished journalist and blogger, Randy transitioned into UX after 10 years in music media. More recently, his diverse background extends into Web3, DeFi and NFTs.