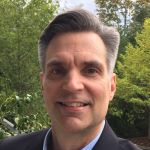 Paul Albertson
Technical Writer • Freelance
Technical Writer • Freelance
Woodinville, Washington, USA
Paul Albertson is an independent contractor. Since completing his certificate in professional technical writing in 2019, he has been performing a range of technical writing and design work, largely in support of the annual ConveyUX conference sponsored by Blink. Before that, he was a career officer in the U.S. Coast Guard.
He fixates like a designer and craves specs like a developer, though he is neither. Yet.
You can find him on LinkedIn: www.linkedin.com/in/palbertson.