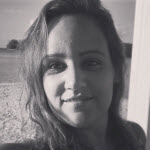 Jana Maia
Davanti Consulting
Head of Customer Experience • Auckland, New Zealand
With a Ph.D and 20 years of experience, Jana leverages the power of insights and customer- centred design to help organisations navigate digital complexity, innovate and strengthen their digital and service capabilities.
With enthusiasm, experience and vision, she leads highly skilled teams in the real-world application of strategy. Her strong customer excellence is achieved through inspiring, motivating and mentoring teams to grow, and bringing in learning every step of the way.
Jana is passionate about leveraging new products and services, while ensuring they are designed to create important digital experiences for customers, sprinkled with delight. Feel free to connect with me.