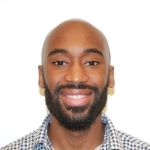 Felix Watson Jr.
Product Manager • Microsoft
Atlanta, Georgia
Felix is a product manager at Microsoft, helping to build a world-class support experience for Azure Customers. Prior to joining Microsoft, he gained experience across various technologies including mobile applications, telecommunications hardware and software, business applications, data analytics, and artificial intelligence.
Originally from Baltimore, MD, he now resides in Atlanta, GA with his amazing wife and son. Along the way, Felix has explored 6 cities including Daytona Beach, FL, for his B.S. in Computer Engineering from Embry-Riddle and Los Angeles, CA, for his MBA from UCLA Anderson.