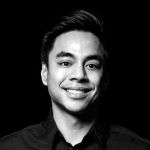 Dennis Lagman
Lead User Researcher • ecobee
Lead User Researcher • ecobee
Toronto, Canada
Dennis is a user research evangelist, an insight ninja, and a relentless gladiator for user-centricity.  As the head of research at ecobee, Dennis leads a team of mixed-methods researchers in conducting generative and evaluative research on both hardware and software products in the smart home space.
Previously, he worked at LoyaltyOne, where he built an in-house user research practice from the ground up.
With a Master of Design (MDes) in Inclusive Design, Dennis is also passionate about the ways in which we can design systems that support diversity and accessibility.
Links: