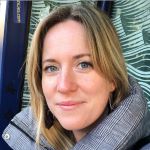 M. Colleen McDevitt
University of Washington
Graduate Student • Seattle, WA
Colleen is working toward a Masters of Science in Human Centered Design & Engineering from the UW. 
Working at King County Public Health by day, she is building her design toolkit to be an effective agent of change within public service, improving how government works for all people. 
She is forever curious. Her photojournalism degree continues to be an important tool in her ongoing learning about the lived experience of community members she meets. She's thrilled with the ways HCD allows her to explore even further. 
For a little fun, ask Colleen about her dating app design to end all dating apps!
Twitter / IG: @colleenmcdevitt