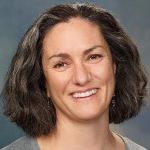 Carol Taylor
Principal Product Design Manager • Microsoft
Principal Product Design Manager • Microsoft
Redmond, Washington, USA
Carol Taylor is currently a principal product design manager in Microsoft's Experiences & Devices division.
As co-founder of Sakson & Taylor/S&T Onsite, she helped grow the business into a leading US information design company. She was a partner in MAGI Interactive, a product design consultancy serving startups and Fortune 500 companies, and has held UX leadership and content strategy roles at Microsoft, T-Mobile, Napster, and InfoSpace mobile.
She has a Master of Science in Human-Centered Design and Engineering from the University of Washington and regularly speaks and sponsors student projects as part of a long-standing partnership with HCDE.