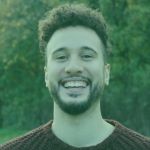 Alan Grehan
Head of UX and Design • Octopus
Head of UX and Design • Octopus
London, United Kingdon
Hello, my name is Alan (you can can call me Al) and I'm a Design Leader.
I thrive when creating positive, encouraging working environments for my teams. Where colleagues feel understood and empowered to their best work. This allows the collective to produce quality work in a sustainable and balanced way.
I focus on people (Designers & Users), Design Ops and creating great experiences. I have experience across a lot of areas in digital but specialize in design systems.
I'm a lover of positive vibes, continuous learning and traveling.
Website: alangrehan.com