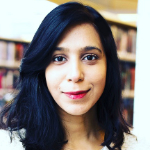 Swapna Malekar
Principal Product Lead • Microsoft
Redmond, Washington
Swapna is a Principal Product Lead at Microsoft, currently leading enterprise search & productivity experiences for employees and has previously led OEM partnerships for OneDrive that served 50M+ users worldwide. In her previous life, Swapna led product in the fintech space at a Canadian bank, involving R&D innovation in digital payments, cards and emerging technologies.
Swapna has also served as the Head of Product at a UK-based SaaS data intelligence company, that provided insights to enterprise clients through AI. Singapore was the starting point for Swapna in the product management space as she drove eCommerce growth in Asia and Europe for the world's largest publishing house.
Swapna enjoys hiking, running along waterfronts and occasionally frequenting Japanese speakeasies. You can follow her on her social media.