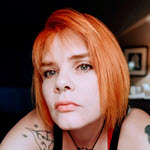 Sarrah Vesselov
Director of Design • Honeycomb.io
Director of Design • Honeycomb.io
Tampa Bay, Florida, USA
Sarrah Vesselov is a user experience design professional, speaker, and author with over 15 years of experience in design, development, and management. Since 2017, she has focused solely on leading, mentoring, and growing multi-disciplinary global remote teams in high-functioning organizations.
In her work, she sets the vision and direction for user experience, defines the design roadmap, and advocates for design within the R&D leadership team and beyond. While managing the design team at GitLab, she helped establish the open-source design system, Pajamas. She published her book, Building Design Systems, in 2019. These days you can find her heading up the design team at Honeycomb.
In her spare time, Sarrah is co-founder of Your Turn, a board game cafe located in Zephyrhills, FL. She lives nearby on her 5-acre hobby farm alongside a menagerie of dogs, cats, and horses.