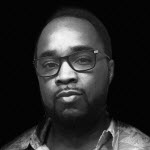 Airbnb • San Francisco, California
Real is Senior UX Researcher of Design Technology at AT&T where he is part of a rapidly growing team created to infuse design thinking in every fiber of the company fabric.  He leads and supports design research efforts on projects that span internal learning portals, sales support services, security platforms and more while empowering business partners to learn and apply design thinking principles, tools and strategies on their own.
Prior to AT&T, Real earned a doctorate in cognitive psychology from the University of Illinois at Chicago where he worked on challenging problems in the areas of representation, reasoning, learning and design in complex domains like math, science and assessment, co-founded a tech startup that designed award-winning apps for toddlers and founded darkDUX, a design research studio that builds insights for creating social impact.
According to Real, early life as a studio engineer and hip-hop producer marks the intuitive origins of his appreciation for building products and user experiences from human behavior and emotion.  But, it was the eventual awareness of his own marginalized experiences with products and services that invited – but were not intentionally designed for – him that gave rise to his developing identity as a design researcher.