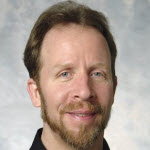 Larry Swanson
Content Strategy Insights
Content Strategist • Seattle, Washington
Larry Swanson is a content strategist on a mission: to democratize the discipline, to make its benefits and practices accessible to all. He hosts the Content Strategy Insights podcast and helps startups with their content strategy at VirtualCCO.com.
Larry began his content career in book publishing and moved to the digital world in 1995. Since then he has been a founder or senior manager for six startups and has consulted with many SMBs and startups. Having served in many jack-of-all-trades roles, he has a well-balanced portfolio of business, creative, and technical skills.
Larry has visited all 50 US states and lived in 12 of them. He currently lives in Seattle, where he co-organizes the local content strategy meetup and plays in Seattle's community samba band, VamoLá!