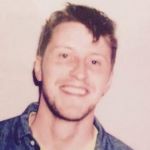 Harry Trimble
Head of Design • Made Tech
Head of Design • Made Tech
Bristol, United Kingdom
Harry works at Made Tech, making teams to design and build public services. He believes whole teams should practice user-centered design in order to create outcomes for people and society.
He has been part of teams designing and building services for GOV.UK, Google, NHS, The Red Cross, Citizens Advice and Oxfam.
What motivates him is working towards a positive near future that protects our rights, makes people safe and disperses power in society.
Twitter: @HarryTrimble
Website: harrytrimble.co.uk