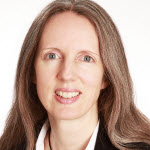 User Experience Manager  •
 

Seattle, Washington

As a User Experience Manager at Google, Christina is always on the lookout for creating moments of positive surprise for the users of the products she designs with her team. She is based in Google's Seattle office and is focused on developer experience for the Google Cloud Platform. Prior to joining Google in 2016, she was at Microsoft for 23 years, working on popular products like Office, Windows, Xbox, SQL Server and Azure Machine Learning. Many of her years in the software industry were spent on product management before she switched to UX. She believes strongly that UX needs to approach design from a deep understanding of customer requirements and technical realities.

Christina knows that great UX is a key differentiator in a time where the market is crowded with many options. But creating complex enterprise products for technical audiences embodies the biggest temptation: We design for ourselves. Aren't we the target users, after all? Aren't we all engineers with a common understanding of each other's goals, desires and technical constraints?  She knows that the customer comes first, and everything else has to follow.