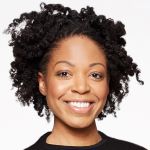 Christelle Ngnoumen
Principal Behavioral Scientist • Headspace
Principal Behavioral Scientist • Headspace
San Francisco, California, USA
Dr. Christelle Ngnoumen is an applied behavioral scientist and user researcher who aims to align people's attention with their intentions to deliver empowering experiences.
She is Principal Behavioral Scientist at Headspace Health where she leads internal and external research programs dedicated to the design of Headspace's evidence-based digital interventions as well as outcomes research.
Prior to Headspace, she built B2C and B2B solutions within L&D, HealthTech and FitTech. She earned her Ph.D. in Social and Experimental Psychology from Harvard University.