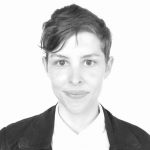 Alexi Glines
Director of Project Management • Blink
San Diego, California
Alexi Glines is a Project Manager at Blink who loves working with clients and team members to solve problems. She especially enjoys finding ways to become more efficient and improve processes.
Prior to Blink, Alexi cut her teeth in project management working for a web development agency which specialized in e-commerce sites. She also worked in digital marketing managing omnichannel marketing projects for clients across industries, including Fortune 100 companies.
Outside of Blink, she enjoys baking (and is currently trying to perfect her sourdough loaf), going to concerts, road trips, and finding the best americano in town.