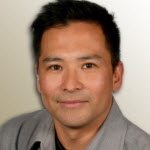 Microsoft • Medina, Washington
Steve Kaneko, FIDSA, is an award-winning, Partner Design Director in Microsoft's Operating System Group, where he oversees a team of Designers focused on a human design centered approach to the next generation set of releases.
Steve has been a Microsoft design pioneer since 1991, having to both design and establish new design initiatives and teams in some of its major divisions.  He is a Microsoft design community leader that has led initiatives ranging from defining professional career ladders for Designers and Design Researchers to a cross company effort calling for increased design alignment resulting in a more cohesive user experience.
Steve has garnered over 50 international design awards for his, and his team's work, and remains a frequent presenter at universities and conferences on Design. The Microsoft Mouse 2.0, which he designed in 1993, has been included in the Museum of Modern Art's permanent design collection in New York.  His pioneering work in the area of input device design and software interaction continues to be a benchmark for products in today's market.  In 1995, He was named one of I.D. magazine's "I.D. Forty," recognizing the 40 most influential designers in the field of technology. In 2005, he was inducted into the Industrial Designers Society of America's Academy of Fellows for his significant contributions to the profession.
Steve holds a BFA in Industrial Design from the University of Washington in Seattle.  He lives in Medina, Washington with his wife, 2 children and a dog.