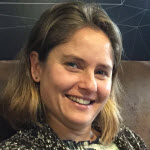 Sol Mesz
Kambrica • Buenos Aires, Argentina
Sol Mesz has over 15 years of experience as a Product Manager, with responsibilities over Product Strategy and Design, UX Research, Conversion, Business Performance and ROI.
She has worked with digital products for different industries, business models and size of companies from Startups to ONGs and Fortune 10, in the US, Argentina, and Australia.
Some of the companies she has worked with include: IBM, AIG, Thomson Reuters, Teleflora, Fox, Telefónica, Grupo Telecom Argentina, Mercado Libre, Wayra (Startup accelerator from Grupo Telefónica) and the Government of the City of Buenos Aires.
She is currently Product Strategy Director at Kambrica (www.kambrica.com), a leading UX consultancy in Buenos Aires, Argentina.
Online presence: