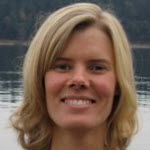 Siri Mehus, Ph.D.
Blink UX
Blink UX • Seattle, Washington
Siri Mehus is a Principal UX Researcher at Blink and has a background in interaction analysis, ethnographic field methods, and user research. She has worked with a variety of clients including Amazon, NASA, Starbucks, and Swedish.
Her doctoral education at the University of Texas focused on human language and multimodal interaction. As an academic researcher at the University of Washington she performed video-based ethnographic research on social interaction, learning, and technology use in home, workplace, and classroom contexts. She has published in edited volumes such as Embodied Interaction: Language and Body in the Material World and The New Coviewing: Designing for Learning through Joint Media Engagement.
More recently, Siri has written about the user experience of voice interfaces for UX Magazine and has spoken on the subject at Puget Sound World Usability Day.