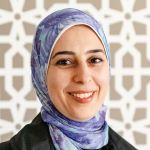 Sandra Youssef
Technical/UX Writer • Independent
Technical / UX Writer • Independent
Seattle, Washington
Sandra Youssef is an Independent Technical Writer from a Civil/Environmental Engineering background. While her children were young, Sandra took some time off work to volunteer at their schools and co-lead their Girl Scout troops.
Sandra recently completed the University of Washington's Certificate of Professional Technical Writing, and is now switching gears to UX Writing. She has been working with WordPress to set up the websites of Welinske & Associates' UX Writer Conference as well this ConveyUX Conference.
Outside of work, Sandra enjoys Seattle's summer hikes, teaching, traveling, and collecting books, for one day she will regain her free time for leisure reading.
LinkedIn profile: https://www.linkedin.com/in/sandrayoussef5/