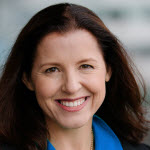 Melissa Breker
Breker Group Consulting
Breker Group • Vancouver, Canada
Melissa is the Founder of Breker Group Consulting.
With over 15 years of experience leading marketing, content strategy, and social media projects for agencies and large corporations, Melissa loves to make a difference through content strategy and governance.
She has worked in multiple industries with large and entrepreneurial organizations to tie business goals and audience requirements together to create measurable results.
She works with creative agencies, customer experience teams, product developers, and marketing strategists to inspire and evolve teams to generate results. From technology to government and non-profit organizations, Melissa takes a collaborative, systematic, thoughtful, and analytical approach to the projects that she completes.
As a content consultant, speaker and teacher, she's developed courses for the University of British Columbia, Langara College, Content Marketing Institute and MarketingProfs.
Melissa is passionate about helping teams deliver results through consulting, training, and workshops.