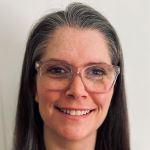 Mary Lanni
Principal UX Researcher • MathWorks
Principal UX Researcher • MathWorks
Boston, Massachusetts, USA
Mary Lanni is a Principal User Experience Researcher at MathWorks. She has been with MathWorks since 2013 working with various software development teams to conduct user research, identify user pains, and provide recommendations based on user feedback.
She currently works closely with the development teams responsible for providing world-class technical documentation and examples for MATLAB and Simulink users to improve their daily workflows. She is a member of the Accessibility Program Team at MathWorks since 2019, where she has led efforts to incorporate accessibility research into existing research processes used by over 50 UX Researchers worldwide.
Mary holds a B.S. in Sociology from Indiana University in Bloomington, Indiana.