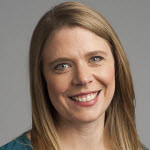 Martin Garcia
UX Researcher • Blink
UX Researcher • Blink
Seattle, Washington, USA
Martin Garcia is a UX researcher at Blink. He specializes in mixed methods research surrounding AR/VR, gaming, and hardware spaces. Martin has a Bachelor's in Psychology from Southern Illinois University Edwardsville and a Master's in Research Methods from Swansea University.
Prior to Blink, Martin worked at Microsoft as a research assistant contractor supporting Xbox. From there, he worked at Facebook as a research operations specialist contractor supporting large-scale data collection efforts for Oculus.
Outside of Blink, Martin can be found at Dungeons and Dragons game night, binging YouTube videos, and seeking to get his next great sandwich fix.