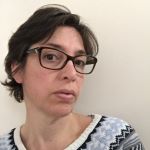 Lisa Fraser
Vice President, User Research • Goldman Sachs
Vice President, User Research • Goldman Sachs
Tunbridge Wells, England, United Kingdom
Lisa Fraser has spent the last 21 years as a User Experience Research leader. With an MSc. in Human-Computer Interaction and a BSc. in Ergonomics, she's fascinated by how people use technology and the impact of good design.
Mankind is witnessing some amazing technological advances. She believes technology should enhance and assist lives, not get in the way. She's currently working on a high-impact global user research program to explore and improve Developer Experience within Goldman Sachs for its 12K+ engineers.
She was a finalist for the prestigious Women in Finance 'FinTech Champion of the Year' award in 2018.