KO Insights • New York City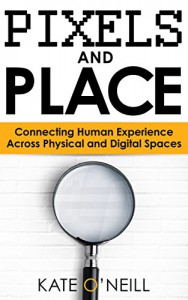 Kate O'Neill has a rare expertise: she can recognize and articulate the potential for meaningful human experiences in everyday strategy, and in doing so, can help companies make more money and add lasting value. She has a history of pioneering big ideas in the marketing industry: she was an early voice for advocating empathy combined with data to guide experience optimization, and brought a meaningfulness model to marketing strategy.
Now founder and CEO of KO Insights, a research and advisory firm, Kate describes herself as a tech humanist and cultural strategist. Her firm provides guidance on the trends shaping business, technology innovation, and human experience, helping organizations develop their approach to data-rich experience design so that it is successful for the organization and more meaningful for the people who use their products and services.