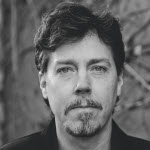 Jason Cowsill
Concentric Sky
Concentric Sky • Eugene, Oregon
Jason Cowsill is a full-stack UXer with over twenty years experience in the industry. Through vision and design leadership, he helps conceptualize solutions and create beautiful experiences tailored to meet the needs and expectations of the people who use them, while ensuring business goals are achieved.
Jason spent the first decade of his career in the Bay Area working predominantly in the healthcare industry, leading design, strategy, content, and research efforts for various start-ups, medical groups, and MSOs.
He is currently the Director of User Experience at Concentric Sky (www.concentricsky.com), an award-winning design and development studio located in Eugene, Oregon, where over the last ten years he has designed mobile, web, and enterprise software solutions for prominent organizations around the world including The World Bank, National Geographic, Encyclopedia Britannica, NASA, Emergent Healthcare Solutions, and Cengage Learning.
LinkedIn: https://www.linkedin.com/in/jcowsill
Twitter: https://twitter.com/jcowsill