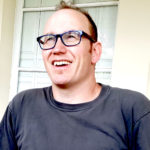 Jason Civjan
University of Washington
Jason Civjan is UX Team Manager for UW's Academic Experience Design & Delivery team, spending 12+ years ensuring that thoughtful, inclusive User Experience remains central to their daily work and strategic vision.
At the UW, Jason gets fussy over process, gets nervous about losing sight of the humanity underlying research summaries, gets funky with code, and gets way too excited when he finds empty space on a whiteboard.
His curiosity around design's role in shaping the world led him to co-found Contemplect. In 2002, he received his HCI master's degree from Georgia Tech and migrated to Seattle in 2006.