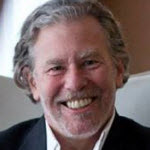 FatDUX • Copenhagen, Denmark
Eric Reiss has been actively involved in the creation of menu-based programs, hypertext games, multimedia, and online projects for over 30 years. Following a long career as a copywriter for one of Europe's leading business-to-business advertising agencies, he has worked almost exclusively with online communications since 2001.
In November, 2000, his book, Practical Information Architecture, was published by Pearson Education. His second UX book, Usable Usability, was published by John Wiley & Sons in 2012. He is co-instigator of the IA Slam and author of Web Dogma '06, a design philosophy that has since been translated to over two dozen languages. His articles and contributions have been published in the Journal of the American Society for Science and Technology, Johnny Holland Magazine, Fortune, and Business Week, as well as in various textbooks, including Designing Web Navigation (Kalbach), Pervasive Information Architecture (Resmini and Rosati), and the online Encyclopedia of Human-Computer Interaction.
Eric Reiss is CEO of the Copenhagen-based FatDUX Group, which designs interactive experiences, both online and off. The company maintains offices throughout Europe and North America. He is a former two-term president of the Information Architecture Institute, serves as Chair of the European Information Architecture Summit, EuroIA, and is on the advisory boards of the Copenhagen Business School Department of Informatics, the Kent State University IA|KM program, and the Romanian Institute of Information Architecture. Reiss was also Professor of Usability and Design at the Instituto de Empresa Business School in Madrid, Spain from 2009-2011 during which time he received numerous awards for his teaching, including the coveted "Best Professor" prize in 2009.
And he mixes a mean Manhattan.
Video Preview