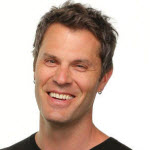 Chief Strategy Officer •
 

San Francisco, CA

David Westen is Blink's Chief Strategy Officer. An expert in user experience and digital strategy, David has designed, built and, marketed products for many of the world's best-known brands. He now leads Blink's strategy practice, which works with senior leaders to make smart, evidence-based decisions for growth, innovation, and change.

In 2010, David founded Redshift, an award-winning UX agency in San Francisco, whose clients included Google, Kaiser Permanente, T-Mobile, J.D. Power, Panasonic, and Western Union. Redshift became part of Blink in 2019.

Prior to Redshift, David co-founded Internet Learning Corporation, a VC-backed startup that earned numerous awards for creative, customized e-learning solutions. After leading the company to a successful acquisition in 2002, David served as CTO of the combined company.

David is a graduate of Stanford University. He has lived and worked in many great world cities around the world, including Singapore, Sydney, Kyoto, Istanbul, Buenos Aires, and New York. He speaks fluent Turkish, Japanese, and English, and makes outstanding cocktails.