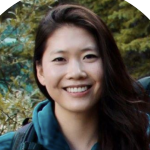 Connie Yang
Qualitative User Researcher • University of Washington
Qualitative User Researcher • University of Washington
Seattle, Washington, USA
Connie Yang is a purpose-driven user experience researcher who enjoys solving complex business problems through research rigor, cross-functional collaboration, and relationship building.
What fuels her is connecting with others, understanding human stories, and celebrating diversity in experiences, perspectives, and backgrounds. She cares deeply about how we, as individuals who influence technology development, incorporate Diversity, Equity, and Inclusion (DEI) best practices into research and design processes to ensure the inception of responsible technology.
Her interests lie in leveraging human-centered approaches to data visualization, human-computer interactions, and health technology research.
She'd love to connect over LinkedIn or email.
Check out our UnBIASED project website: www.unbiased.health