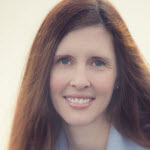 Ashby Fiser
National Democratic Training Committee
National Democratic Training Committee • Seattle, Washington
Ashby has been experiencing life on this planet since she was born. For the last decade or so she has been creating unforgettable experiences at the intersection of form and function as a UX leader, visionary, and practitioner. She's helped create high-impact and high-value products for companies large and small including Amazon, Google, Deloitte, Wells Fargo, Exxon, Kohl's, and many more.
Professionally she is currently focused on helping teams untangle their design messes to unveil the simple, smooth, and seamless experiences they knew existed all along.
As a mentor she is passionate about helping women figure out what they want from life and their careers and how to create their own best experiences.
She also makes goat cheese, from fresh goat milk that she extracts manually from her goats, Rosemary and Jasmine, every morning and evening.