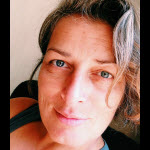 Anouschka Scholten
Userneeds
Userneeds • Amsterdam, Netherlands

Anouschka Scholten is owner of Userneeds and an independent Interaction Designer and UX Consultant.
She is passionate about helping to discover, understand, and translate needs into viable solutions that empower people to engage in new and meaningful ways.
As such she helps organizations to innovate and grow by methods and knowledge to gain deep empathy of their users, the translation of these insights into the UX of their products and services and validation with users.
Anouschka has 20 years experience in the UX field and worked with and for such clients as: Philips, International Card Services, Municipality of The Hague, KPN, Triodos Bank, Sanoma, Greenchoice, Ministry of Internal Affairs, ABN AMRO and Vodafone. Currently, she is working for Innoleaps as a mentor for startup accelerator teams and UX designer for Philips.
Besides work Anouschka loves to sing, the Mediterranean sea and she will drop everything for an Italian mocha ice cream.
Interview with Anouschka Scholten