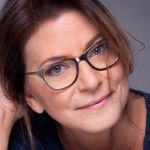 Director of Client Relations & Partner • Seattle, WA
Anne Vande Creek is a seasoned and accomplished leader in client services, business development, and strategy in design services across industry verticals. Anne has over 20 years of experience in creative and strategic design organizations supporting the technology industry and leading consumer brands. She is recognized for her leadership across a broad range of disciplines and for her success in determining strategies, teams, and approaches to account management.
Most recently, Anne has been involved in digital transformation, developing approaches and processes for the reimagining of complex systems, applications, and customer and user experiences in all phases of the product lifecycle for healthcare, finance, technology, retail, IoT, AR/VR, and emerging technologies.
Anne's areas of expertise include business development; client and account services; strategic planning; process and approach development; user research; UX framework, design systems, and design management; complex systems design strategy; and new product design and development.