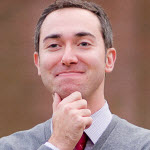 Andrew Schall
SPARK Experience
SPARK Experience • Bethesda, Maryland
Andrew Schall has worked with numerous public and private organizations to use eye tracking as part of their user-centered design process including organizations such as Aflac, Bloomberg, Fossil, GlaxoSmithKline, NASA, PBS, and Rovio. His eye tracking projects have ranged from understanding how children interact with online multimedia to evaluating advanced search and retrieval systems. The presenter has pioneered new ways to collect, analyze, and present eye tracking data. He is currently working on strategies to integrate eye tracking data with other user research metrics for a more holistic understanding of the user's experience.
The presenter was formerly the eye tracking guru and trainer at Human Factors International and has conducted his Eye Tracking Bootcamp with several organizations including Comcast and GlaxoSmithKline. Andrew recently co-authored a new book called Eye Tracking in User Experience Design that addresses the applications of eye tracking in user experience research.
He is a frequent presenter on eye tracking, speaking at conferences such as Human Computer Interaction International, User Experience Professionals Association, and User Focus. Andrew has over 10 years of experience as a UX researcher and designer and is currently Vice President of UX at SPARK Experience. Andrew is also the current president of the Washington DC User Experience Professionals Association (UXPA DC).
Andrew received his B.S. in Information Technology & New Media from the Rochester Institute of Technology, M.S. in Interaction Design & Information Architecture from the University of Baltimore, and is currently pursuing a Ph.D. in Human-Centered Computing at the University of Maryland, Baltimore County.