Infographics: The Origins and Future of Visual Thinking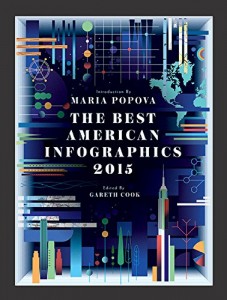 As we find ourselves in the era of big data, where information moves faster than ever, infographics provide us with quick, often influential bursts of art and knowledge — to digest, tweet, share, and go viral. But why? Why are infographics having a cultural moment? Why are they so effective? And where is the medium going?
In this wide-ranging presentation, Pulitzer Prize-winning journalist Gareth Cook looks for answers in surprising places: the life of Abraham Lincoln, a remote Spanish cave, and a 500 million-year old ocean. Cook is the editor of Best American Infographics, a series that captures, in its annual editions, the finest examples of this mesmerizing new way of seeing and understanding our world. He argues that to understand infographics, one must know their history — infographics have been popular, in one way or another, for centuries — and a bit of neuroscience. While the phenomenon today is largely driven by computers, at a deeper level, the power of infographics lies in a human brain shaped by evolution to make quick sense of its surroundings — in other words, in our visual intelligence.
The talk is illustrated with work featured in the Best American series. Cook will also explain how he selects work for the series and share his thoughts on where the field is headed. Finally, he will provide a sneak peek at some of the work being considered for Best American Infographics 2016.
Date: February 11, 2016
Time: 9:15 am - 10:00 am