After-session Party at Blink!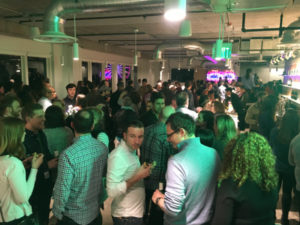 Welcome to our After-session Party for ConveyUX. Blink UX is hosting everyone, right after the last sessions of the day. We'll have food and drink available while you chat you old friends and meet new ones. Blink has recently completed a major expansion to brand new office space on the Seattle waterfront.
The ConveyUX big party is taking place at the new office of Blink UX. It is a quick Lyft or a 12-15 minute walk.
We will run continuous VR demos with Oculus and Vive gear for anyone interested in experiencing that. There will be sign-up sheets in the lab area at Blink. Our staff will get you connected for either a Space Station simulation or a Painting experience.