The following are full-time university students with an interest in user experience. They each received a complimentary admission to the conference based on their academic work and an essay on the future of our profession.
Akansha Gupta
Georgia Institute of Technology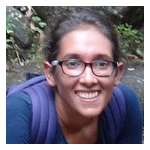 In the past few year, technologies have evolved at a rapid scale. What were once one-off experiments in research labs are now becoming mainstream and affordable products. Along with advancement in technology is happening the advancement in how technology can be used to positively impact human lives. I see Human-centered Design as that bridge that will connect computing technologies to humans in ways that make these technologies meaningful, usable, useful, and delightful.
I envision a future where technology will serve the role of enhancing our human capabilities and making us more creative by automating the mundane tasks in our daily lives. Information systems will become even more embedded, interconnected, and robust enabling us to make better, data-driven decisions. Information will be recorded and acted upon through multiple modalities not just click or touch. We are already seeing the rise of voice and gesture-based UIs in this direction. Computing technologies will become smarter, seamless, and unobtrusive.
Designers will play an important role in the realization of this vision as it will require a deep understanding of human needs and ability to translate those needs into product decisions, all the skills that designers have. User-centered Design will enable us to apply these technology innovations to non-traditional markets, like developing countries and minorities, or solve problems in non-traditional sectors, like education, healthcare, and climate change.
Along with these advancements, design as a profession and design methods will also evolve. We will be able to bring our ideas to life much faster than we do now, and that will enable us designers to spend more time on being creative thinkers, not just spend time being better producers. Design, overall, will mature as a discipline with more rigorously tested methods, and philosophies, and stable and uniform taxonomies. We will develop new ways of prototyping and communicating ideas about non-traditional interfaces and experiences.
To become adept at these skills, designers will need to develop a deep understanding of how different technologies work. Existing design disciplines will go away making way for new ones, and designers will need to be nimble and adaptable to go with this tide. But what will not change are the user-centered principles and philosophies that drive our work today and help us design a better world for all.
About Akansha
I am a User Experience designer with 3 years of work experience in web and mobile platforms. I've worked with startups and design studios throughout India to design intuitive products that focus on user needs. I'm detail oriented, and a systemic thinker who values evidence based-decision making, efficiency, and formative testing to refine and iterate my work.
I'm currently finishing my Master's in Human-Computer Interaction at Georgia Institute of Technology, and am looking for a full-time design role starting June 2018. Outside of work, I am a certified yoga teacher, solo-backpacker (11 countries and counting), and a cooking enthusiast.
---
Anchal Aggarwal
Indiana University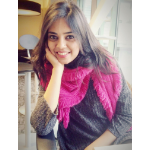 As a student in Human-Computer Interaction, I have come across companies through school projects who either don't believe in investing in UX or others that have reached a saturation point in UX. The former might still invest in a user experience designer but investing in a UX researcher is not in their plan most of the times. The job of UX is often done by engineers who are not trained for it. The field of User Experience in the future will be considered more serious, more human-centric and not just limited to making things look 'beautiful and colourful'.
The latter has reached a point of saturation in creating mobile apps and websites and are looking for fresh ideas. They believe in the power of technology and changing the world. These companies are heavily ideating on how 'hot' technology can be leveraged to deliver these ideas. Companies are investing in ideas around upcoming technologies like Augmented Reality but currently, the interface of this technology is very 'animated'(see new Snapchat features) and users do not understand the point of it. This means that AR has not yet been provided to the users in the best possible way as it lacks to deliver the real goal behind it. The near future will see an improvement in the delivery of technologies such as AR and VR, eventually targeting domains such as education and healthcare which are hard targets as they often hesitate to accept new technologies.
Robotics has always been an interesting topic to discuss. It is a domain which has always received bittersweet reviews from experts and users. The field of Human-Robot Interaction is growing. Robotic firms are coming up with interesting ideas around robotic technology in the field of fashion, photography, healthcare etc. Many firms have started looking beyond the conventional humanoid, the robotic arm or Roomba and started investing in ideas in domains where robotics is still considered very new. The future will also focus on making human-robot interaction more seamless. This will require making humans interact with robots more regularly and naturally. This can be achieved by introducing robotics in everyday objects and tasks. And then somewhere in later future, people will become comfortable with humanoids provided the technical constraints have been dealt with. The robot 'Keepon' is a great example of a minimalistic robot which helps autistic children to socialize.
To summarize, the goal of UX is to cater to human needs by deploying the best fit in technology but today a reverse trend can be seen, a hot new technology comes out and companies try to fit in human needs in the technology. This will change in the future as people are becoming more tech-savvy, literate and the next generation which has grown up with tech will have completely different needs.
About Anchal
I am a second year Master's student in Human-Computer Interaction Design at Indiana University, Bloomington. I have a background in Computer Science and few years of experience as a Software QA Engineer. The curiosity to know more about the user needs closely, got me interested in Human-Computer Interaction. I love interacting with people and try to bring this person to the design studio. In my free time, I love traveling, watching TV and exploring food. This will be my 4th time in Seattle and I am super excited to see the city. I am very excited to meet everyone and talk about interesting things going on in UX.
Emily Kocian-Dery
School of Visual Concepts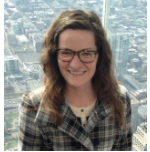 I'm a UX Designer currently residing in beautiful Seattle, Washington. When I'm not designing you will find me exploring new trails, skiing in the mountains, urban sketching or teaching English. Before coming to the field of UX, I spent several years teaching art in inclusive classrooms in K-12 public schools. As an educator, accessibility is in my DNA. I am very passionate about being an accessibility champion to meet user needs for all. I will graduate spring of 2018 with a Certificate in User Experience from the School of Visual Concepts (SVC). I will be looking for a full-time design role. I am excited to be inspired by the great minds of ConveyUX who are working to improve people's lives!
My vision for the future of UX:
My vision for the future of the profession began in my first UX class with Irene Barber at SVC. We discussed the past, present, and future of user experiences. For me, the future is a fully personalized version of our current reality. I think that user design will continue to bounce between material design, skeuomorphism, and motion until the next big trend surfaces. It looks more productive and aligned with each individual's unique needs with more stress on immediacy and accessibility. This leads us to the future exploration of inclusive design solutions.
There will be many breakthroughs in technology and interfaces which will impact users incorporating these into their daily life. A combination of voice, AR, and VR, and gestures will combine our technology and physical experiences to the point where they are inseparable. Behind all of those experiences are the UX teams researching, prototyping, designing, iterating, and repeating until it is optimized and shipped to the user.
I believe future user research and testing for accessibility will utilize AI, VR and AR to optimize inclusive design. The future of building empathy for the user also presents some interesting food for thought. If we could step into a VR experience of our user to simulate their interactions with the product we could better advocate for their needs to create delightful interaction models.
There are so many exciting opportunities for AI in user experience. The product development process will become more streamlined by utilizing AI to conduct accessibility audits and meet design standards. Diverse UX design teams will bring more real-time collaborative solutions to create meaningful experiences for the user. For UX teams there will be more AI systems in place like the automation in development at Airbnb that flips design sketches into source code. Many users will continue to benefit from the future of UX and I am excited to be a part of it.
About Emily
I'm a UX Designer currently residing in beautiful Seattle, Washington. When I'm not designing you will find me exploring new trails, skiing in the mountains, urban sketching or teaching English. Before coming to the field of UX, I spent several years teaching art in inclusive classrooms in K-12 public schools. As an educator, accessibility is in my DNA. I am very passionate about being an accessibility champion to meet user needs for all. I will graduate spring of 2018 with a Certificate in User Experience from the School of Visual Concepts (SVC). I will be looking for a full-time design role. I am excited to be inspired by the great minds of ConveyUX who are working to improve people's lives!
Fadumo Abdirahman
University of Washington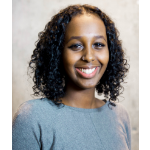 UX is pivotal. It's innovative, dynamic and diverse in practice. When one thinks of the world of engineering, they often think about building in the sense of bridges, buildings and other various structures. We think about the very technical parts and the products, not the people. My ideas around engineering were always very grey and did not make me feel anything. That was until I was introduced the world of User Experience. A world that required creativity and was multi-dimensional. Full of not only engineers, but researchers, designers, developers and innovators. I was surprised by how versatile and innovative this space was. It gave me the opportunity to bring not only my own ideas to life but to develop and bring someone else's experience to form.
It's great to see UX becoming more personalized and intuitive. However, UX is extremely powerful and has the ability to change not only the way people interact with systems but also how people live their lives. I envision the future of UX to increase accessibility and take experience for all people to a new height. I want technology to transcend all barriers from language to disabilities that prevent people from fully connecting to systems because of the usability. Technology carries a lot of power and I think everyone should have the chance to connect to it, develop skills through it and ability to have tech be a fluid part of their everyday lives.
The future of UX is the people. In the next couple of years, I'm excited to see the face of engineering change and include underrepresented groups and people. UX is about experience and I hope to see the experiences of underrepresented people be taken into account. As developers and designers, it's our job to create for a large and diverse audience and in the future, we will have more producers who are equally as diverse as our audiences.
About Fadumo
Originally from Somalia, I am a first-generation college student at the University of Washington graduating in the spring of 2018 with a degree in Communications and looking for a full time design role. I hope to pursue my Masters in Human Centered Design and Engineering at the UW as well.
As of this quarter, I am part of a directed research group called Project EMAR. Project EMAR is an NSF funded project using a human-centered approach to design and deploy an autonomous social robot to live in a high school.
I'm also very grateful to be involved with the National Society of Black Engineers which was my first introduction into the world of STEM.
Outside of school and work, I'm very passionate about serving communities of color, love to dance and have performed in representation of Somalia at the University of Washington's Afro Caribbean night for 3 years.
Gayatri Gaekwad
MS Digital Media Georgia Institute of Technology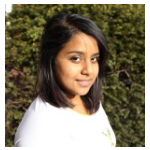 In my six-short years of experience since graduating with my BFA in Graphic Design, I have seen the industry requirements for designers shift rapidly. I feel right now we are at the peak of the demand for UX designers for screens and interfaces. My vision for what user experiences designers can expect from the future is quite different. UX designers we will be designing interactions for a computer which inhabits our own three-dimensional world rather than inside a 'screen'. This transition is rapidly taking place in the industry, during my job search while I have been looking for fulltime design roles starting June'18, I have seen postings for Voice UX designers, a thing that I was initially a little surprised to find (but, it makes total sense!). There will be a higher demand for designers who can think beyond the real estate of a touch screen in highly specialized roles for voice, AR, VR and the list will keep growing.
The most widely adopted platform, in my opinion, will be voice, with Alexa and Google home already flooding the market the adoption is on the rise. These products demand designing for scenarios where there will be no visual experience at all, pushing the industry to develop design tools and artifacts that will support designers to prototype for voice experiences. Designers have already created makeshift tools to fill the gaps by using innovative methods of storyboarding, videos and flow maps to design prototypes of voice interactions.
It has to be taken into account that with Facebook's purchase of Oculus and Microsoft's Hololens entering the VR market, the availability and wide adoption is only bound to increase in the future. As these devices become more commonplace and cheaper they will enter people's homes and daily lives in unforeseen ways. Which will provide a huge opportunity for designers to pave the way in crafting a completely new set of human-computer interactions. For example, the application of wearable headgear with AR is boundless. Imagine creating a "learning how to cook experience with an AR headgear", or using Google maps overlaying your directions in your three-dimensional world. Opportunities to collect data are increasing. Leveraging sensing data to push the enhancement of wearable technology will be another avenue for growth for designers. In this regard, I strongly feel designers will have to start collaborating on prototypes with industrial designers and developers more efficiently. Design principles will have to be applied more thoughtfully and tested more rigorously. Hacking and developing models with open source technologies will prove to be immensely valuable for designers, the potential for innovative ideas that impact not just the industrialized world but have an impact on the developing world could be a very exciting space.
There is not only promise in the future for a heightened role of designers. There is also the risk that the practice of design might not require humans at all! Rob Girling, the co-founder of design consultancy Artefact, said in an interview that "In the next 10 years, all visual design jobs will start to be augmented by algorithmic visual approaches". Which may very well be true. There will be a need for algorithms that can process UX data on millions of users. An artificial intelligence could potentially suggest over 100 variations of a layout, based on a predefined template and styles definition.
The transition into the future of design will be gradual but I don't think we will ever be in a time when we are not contemplating the "future". As it is a relative concept. As long as we are willing to adapt our design skills, we will make progress towards a future that is exciting.
About Gayatri
I am an experience designer with four years of work experience on the web, mobile and print projects. I have worked on design teams of tech, non-profit and brand companies. This summer I interned as Product Designer at MailChimp in Atlanta, GA. I'm currently finishing my Master's in Digital Media at Georgia Institute of Technology, and am looking for a full-time design role starting June 2018.
I have a passion for entrepreneurship, I co-founded Alterbeat.com an opportunity marketplace for creative jobs based in India. The platform is still being used by over 160 organizations including TIME Asia, Greenpeace, Uber, Condé Nast and WWF. We were selected as one of top 50 start-ups out of 560 applications from 30 countries for Southeast Asia's largest accelerator program MaGIC in Cyberjaya, Malaysia – a fully-funded, four-month program initiated by the Govt. of Malaysia & the Malaysian Global Innovation & Creativity Centre.
Ingrid Carolina Ramón Parra
Ph.D. Candidate| Department of Anthropology, Purdue University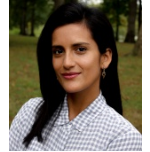 When I think about the future of the UX, I dream of the ways that UX can go beyond drawing inspiration from creating functionality to a self-reflexive, empowered professional practice. I envision the profession integrating deeply with the human experience in dimensions of ethics, technological globalization, and future-making. The role of the UX has changed much in the past couple of decades, as the field of technology and human factors continues to transform. Whereas in the past UX was more focused on creating functionality and supporting a seamless user experience, the field has recently gone through a human-centric renaissance. This has led to a rise of qualitative approaches and design thinking, as it has become evident that superficial methods do not provide a holistic understanding of how humans interact with interfaces, products, or industrial surroundings. Now we understand and design for a user experience is experiential, embodied, and emotional.
As the field continues to professionalize and mature, I envision that UX will become more self-aware and reflective. That is, UX will endeavor to create inclusive and ethical designs, taking into consideration how design shapes human behavior and promotes cultural values. In the future, UX will wear many hats: those of researcher, designer, innovator, and ethicist. Conversations regarding ethical practice in UX are circulating, as researchers and designers contemplate the effects of their work in society. I envision that UX will begin to significantly interact with questions of ethics, such that ethical considerations will become a part of every stage of the design process. This will result in more socially responsible design, and ethically designed user experiences.
Describing technological globalization, American novelist William Gibson once said, "The future is already here, it's just not evenly distributed". When most people think about digital innovation, they think about the United State and Europe as central hubs of technological creation. Oftentimes, this type of thinking blinds us to the growing digital practice of people in developing parts of the world. I think there is a lot to learn by turning our gaze to people and practices that are often overlooked. Thus, I anticipate that UX can contribute to democratizing access to technology, by finding novel ways in which design and experience can shorten the gap of social and economic inequality. I envision a UX field where the underserved and underprivileged are taken seriously as "users" and as "customers", with the aim of improving the condition of, and connecting, people worldwide.
As the scope of UX continues to broaden, UX professionals will have increasing opportunities to reimagine what human and computer interaction means. Thus, UX can become an integral part of future-making, if it steps up to the challenge of imagining and creating beyond the confines of 'user' and 'customer', but into the realm of people, human lives, and desirable futures.
About Ingrid
I am a Ph.D. candidate in Cultural Anthropology with a focus on gender, technology, and design. My interests lie in understanding non-traditional users, specifically women of color and communities in local and global underprivileged and underserved areas. For my doctoral research, I worked alongside Indigenous women in the Brazilian Amazon, facilitating on-site media production right in the middle of the forest! When not in the field or doing research I enjoy dance, fashion, the outdoors, and culinary adventures. Ask me about my famous empanada recipe!
Jingshu Zhao
University of Michigan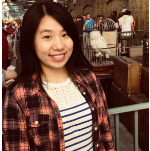 At 7:30 am, Cathy is woken up by her smart speaker with a light music. She then brushes her teeth in front of a magic mirror, which gives her recommendation about the dress, today based on her schedule. In the future of daily life, I can imagine, user experience (UX) will go beyond traditional screens, become more immersive, and be highly integrated witArtificialal Intelligence (AI). UX, which is solving a problem from understanding people, will not be threatened but be supported by the new technology.
Just like the speaker and mirror which can interact with people, there will be more combination of the software and physical product and more diverse ways of interaction, which requires UX professionals to understand and design for more complicated contexts. Now, more and more UX designers are designing the conversation between people and bots, or the immersive experience in the world of Virtual Reality. Also, there are UX professionals research and design how to make people feel safe and comfortable in an Automa:c Car. The field of UX will be expanded to almost everything people interact within the era of the Internet of Things.
Chatbot, Smart speaker, and Automa:c Cars, these new technological products are all supported by AI. Understanding AI's ability will help us UX professionals be more creative when thinking about a solution. For example, when I designed an App for parents to remember taking medicine, it was at first hard for me to imagine what can be provided in addition to an alarm. However, aLer learning more cases about Machine Learning, I found that the App can be context-aware and send the notification based on the health status and the location of the parents. Also, UX professionals are having a closer collaboration with Data Scientist and Machine Learning Engineers, which requires UX people to know more about AI.
Will the UX designers be replaced by AI? 8000 posters can be created every second by AI in Alibaba, the giant Chinese e-commerce corporation, which sounds scary for designers. However, UX is not about replacing the content in different layouts. It is about perceiving why the posters should be displayed in a certain part of the App and how to arouse users' motivation to purchase. No good posters can be generated by AI without the humanity and creativity of designers. The similar question is why UX designers are still needed while people can build their websites on Wix. I used to meet a UX strategist who was thinking about different ways, like customizing a car, to enhance the customer experience for a car website, which is absolutely more attractive than a Wix website. I can also imagine how UX designer can be supported by AI to make this website smarter and more engaging. I think AI will replace designers who do repetitive work but will bring more opportunities for UX professions who tries to understand complex human behaviors and needs and
explores the innovative solution.
About Jingshu
Hi, I am Jingshu, a second-year graduate student from University of Michigan School of Information. Before coming to the field of User Experience (UX), I was a journalist in China who wrote news stories about social problems, which motivated to become a problem solver. Thus, I started my study in UX and have designed solutions with the latest technologies in many projects. One of my those is a Chatbot for young people with food allergies, which was selected as the Top 12 in CHI 2017. It is very exciting to get inspired by the UX professionals at ConveyUX!
Kari Bergstedt
University of Washington
Years ago, the letters 'UX' would not have meant much to anybody—but now, they are much more often recognized as an integral part of a company or product. The areas of UX research and design are still emerging and growing along with technology, and as the opportunities created by technology broaden, I believe that the scope of the entire UX field will broaden as well.
Self-driving cars, a prime example of a recent technological advance, are beginning to hit the roads. As autonomous vehicles become both more prevalent and more feasible, they will bring with them a whole host of UX-related problems and opportunities: what will the relationship between car and 'driver' look like? How much control will the passengers have over the car, and what will this control look like? What entertainment and productivity possibilities will be designed for drivers in the absence of a need to pilot the car? In this industry, UX will become increasingly relevant; likewise, as automation becomes more and more ubiquitous in our world, the importance of the user's relationship with this technology will need to be defined. UX will be a core part of every new technology that is developed.
I also believe that UX will grow to have an increasing role in industries that do not currently emphasize the user experience, such as the area of health care. Health care is a necessity for most people—while someone can choose not to purchase a smart device or decide to avoid a certain website, they have to interact with the existing health care systems whether they enjoy the experience or not. Oftentimes, it feels like more emphasis is placed on the 'exciting' aspects of UX as they relate to cutting-edge technology and products, but I know that UX research is being conducted in other areas as well. One of my teaching assistants, Andrew Berry, worked on a team to research how patients with multiple chronic conditions interact with their health care providers; as research like this is further explored, we can find ways to innovate in more practical areas. We will rethink and redesign the way we conduct mundane activities, whether that is booking flights, filing taxes, or finding hotels.
I see the future of UX in two different veins: in its application to new smart technology as it is developed and in its relevance to the everyday tasks and activities that we conduct in our lives, professions, and hobbies. As we integrate technology more into our daily lives, these two areas will begin to overlap and intersect more. There is no doubt in my mind that the field of UX will continue to grow and evolve until more and more people recognize these two letters and understand the importance of the user experience.
About Kari
Born and raised in the Bay Area in California, I am now a fairly new Seattlite with an affinity for coffee, live music, photography, and running in the outdoors. I am currently a freshman at the University of Washington's Human Centered Design and Engineering undergraduate program and a project team member with the Design for America club. I am so excited to continue learning about UX and its potential applications to some of my other interests, such as education, web design, and public health.
Kehan Liao
University of Michigan

New technologies are going to be smarter and more flexible to use in more circumstances. It is expected that human-computer interactions are going to introduce more ways of interaction that's more natural and intuitive to use, and also different from now that most interactions are based on the 2D screen. AI and IoT are current buzz words as they are getting more developed and going to contribute more to people's life. Beacon, facial recognition, voice control, and designs without interface can very soon become very useful design options for inclusive design and user-friendly systems. There are more new products being introduced into people's lives every day and they are competing in the market. So, where does UX role fit in in the world of evolving technology?
In the near future, UX roles will entail more responsibilities than just creating pretty screens for a product based on the business needs. Instead, organizations will need more input from the UX roles to make successful business strategy decisions from the start. UX specialists are the one who can bring users' needs to the organization and identify the new opportunities. Users' insights are the necessities for business success. Technologies are developing quickly and there are new things being introduced to people's lives every day. UX become the next thing that can bring technology to the next level and have a great impact on business success.
More importantly, the future goal of UX is to create products that are inclusive and accessible for all to use. UX role has the responsibility to introduce the value of user-centered design to the organizations. Nowadays, there are many technologies or products are being used. However, not all of the technologies are easy for all to use. Accessibility and inclusive design become huge issues in a lot of areas in our lives. When referring to accessibility, it goes broader and beyond disability. People have a diverse range of abilities in using technology, and also everyone is different in hearing, vision, moving, cognition and etc. UX specialists are users' champions to take that diversity into consideration, and bring that diversity perspective into the design process and create simple and clear designs for everyone to use.
About Kehan
I am a UX & Product Designer. I am a maker and an innovation solutionist. By bringing holistic lens and user-centered perspective into design thinking processes, I design for innovative ideas and delightful experiences. Currently, I'm a 2nd-year master student studying Human-Computer Interaction (HCI) at University of Michigan, School of Information. I will be graduated in May 2018.
Paris Hsu
University of Michigan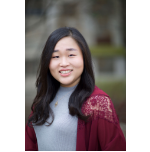 What is the future of UX designers? For me, I believe it is surrounding two very different yet essential design approaches: first is the idea of universal designs and second is design for not only the human in mind, but also the technology. I have always believed in the power of universal design leading to the next great thing, in the way that focusing on user experience with accessibility and inclusion, we can open up technological use cases for all. For example, an interface design made inclusive for individuals who have trouble seeing (i.e. with higher contrast, larger text, and more deliberate haptic feedback) can then be used for elders who are beginning to experience reduced eyesight. Or bionic limbs designed for the disabled can be used for workers who need to lift heavy items. Such design focus ensure a seamless experience to be transitioned from one specific group to another, like a ripple effect. The other vision for the future is to be able to think of user experience in the landscape of futuristic technologies. Take artificial intelligence for instance—interaction design should come from two angles—thinking of how the user can easily interpret the AI features but also ensuring such design doesn't limit that AI's capabilities. As a designer to be able to find that balance of consistency, privacy, convenience, and identity. I think it is an exciting time to be able to see how design can influence these innovations to help people achieve more and make a social impact.
About Paris
Hello there, I'm Paris, a UX designer passionate about building relationships and emotions into technology, universal design, and Nutella. Born in Taiwan, grew up in China, New York, and Budapest, I am currently obtaining my HCI master's at U of M. I have an engineering bachelor's degree from Cornell and spent most of my internships applying design methods to optimize human experience in different fields of technology, such as assistive tech and information visualization. I believe user experience is what can elevate technology to the next level and am excited to solve any design challenge that come my way!
Sanchit Soni
Indiana University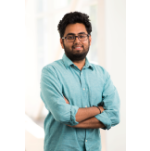 Currently, most of the designers in this broad community of UX, are essentially designing parts of the digital products. This could be anything such as User Interface, Information Architecture, Animation, Micro Interactions, Content Strategy, and so on. In this process, designers along with developers, product managers and other stakeholders decide what sort of UX they would like to have for the users, and then they do the actual legwork- creating image assets, writing code, animating interactions, usability testing, to build the product.
I read a wonderful Medium article written by Fabricio Teixeira on AI and design in which he emphasized on the fact that Artificial Intelligence could be useful for doing most of the legwork, while designers could focus on strategic decision making. I completely agree with whatever he has to say.
I think Artificial Intelligence and UX Design are going to help each other a lot in coming years.
Designers can leverage automation in terms of creating prototypes and graphic assets while focusing solely on actual design. I would totally want to use a tool in which I just have to sketch out the UI on paper, and then a tool scans them and converts them into high fidelity mocks/prototypes- something Airbnb is already working on. The idea is to leave mundane and repetitive tasks, like cropping a graphic asset, resizing, exporting and uploading, for the machine, and then use that time to focus more on human centered design. This is more of AI and machine learning helping the design process.
There is other side too as well- UX design serving as a guiding light for AI based applications. We all must have done design exercises like speculative design and design fiction, in which we examine what products should be/needs to be rather than what they can be. AI has tremendous potential in terms of what it can do, but there has to be an examination in terms of what people might need in the future, or the problems they are might face. Design thinking combined with strategic research helps to do that examination and then AI could help us building that product. A pragmatic example which we can already see around us are chatbots and voice assistants. A carefully designed bot- with the right kind of content, can help with anything- ordering a ride, playing music or even help with therapy.
UX research/design as a discipline helps to design the content, by carefully thinking about multiple scenarios, complexities in speech, context and language and ultimate goal of the task, while AI really helps to deliver the technology needed to make that product successful.
In conclusion, I am positive that UX and AI together have a long road ahead. In the future, Designers would need to have a good understanding of how AI works, so that they can craft experiences that can leverage AI's true potential, while using AI powered tools that can help them reduce legwork.
About Sanchit
I am Sanchit, a second-year masters student pursuing Human-Computer Interaction at Indiana University. Before coming here, I have worked as an Intern Architect in Germany, a street fundraiser for Greenpeace India and a co-founder for a startup. I am mostly interested in Strategic Design, something that we can leverage to frame and solve problems for humans, institutions, organizations, corporations, and society in general. I occasionally write on Medium and do some photography. My 2018 goal is to gain a deeper understanding of AI.