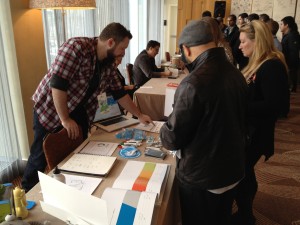 Since its inception in 2013, the annual ConveyUX conference produced by Blink UX has been the premiere gathering in the Pacific Northwest for user experience professionals. A popular component of the conference is the Project Showcase. The Showcase features live demonstrations of completed UX projects developed by people from around the world. Last year, representatives from a dozen organizations were on hand to speak with conference attendees one-on-one in an informal and fun atmosphere.
The 2020 Project Showcase takes place Wednesday, March 4.
In preparation for the 2020 event, we are inviting you to submit a proposal for presenting your project. This is a great opportunity to show off your work and gain valuable feedback from your peers.
We look forward to your participation!
How It Works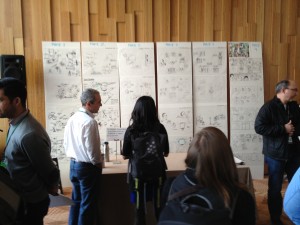 Adjacent to the meeting rooms will be a special section for you and your peers to show off your work. You receive your own exhibit table. You will be expected to bring examples from your project. This might include artifacts like sketches and prototypes. You might display digital work from your laptop. Anything helps tell your story is welcome.
As attendees visits your table space, you provide a short pitch regarding the challenges and solutions that were part of the project journey. This is not a formal presentation.
The Showcase will be open for two hours and you will be expected to be at your table during those times. The Showcase may overlap some of the other conference sessions.
Showcase Proposal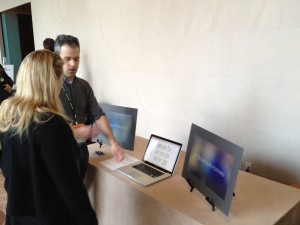 Our proposal process is informal and easy—no forms! Send a detailed description of your project and organization as well as some information about yourself. Projects need to be specifically identified. Generalized discussions are not appropriate. We want to see and hear about real-world work product.
Send your proposal to Joe Welinske, Program Manager.
One complimentary registration is provided for each Showcase project. You are welcome to include more than one participant, but the others will need to register at a discounted conference rate of $795.