We design technologies to make life easier, to help tiresome chores go faster, and to add value to people's lives. We strive for seamless interaction. We obsess over the details. We believe that we are making the world a better place. And yet it seems that technology is chipping away at our wellbeing. It's demanding our attention in all the wrong ways. More than that, there are real social and emotional costs. As technology becomes ever more present, we can't help but hope it disappears. Of course, it won't. Our relationship with technology will be as emotional as it is rational. And stepping away for even a short while doesn't change how technology has already shaped our consciousness. 
What if, instead, we could design for a positive impact on our personal and collective well-being? This session will walk through core principles of designing for happiness, a framework for translating short-term emotions to long-term values, and positive patterns that will reframe our approach to design.
We will consider what it means to design for wellbeing and reflect on different models from psychology to economics to urban design. For most of the workshop, groups will take on a wellbeing design challenge. The workshop is a little lecture, a lot of participation, and will likely involve a vibrant assortment of craft supplies.
You'll learn how to:
Apply core principles of design for personal and collective wellbeing
Maximize positive patterns and eliminate wellbeing dark patterns
Develop deeper understanding of emotion, values, and beliefs by using cognitive behavioral therapy techniques
Use techniques from speculative design to stage long-term scenarios
Location:
Date: February 27, 2018
Time: 9:00 am - 12:30 pm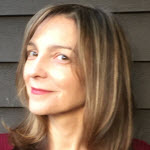 Pamela Pavliscak
Change Sciences